Classic Space Gray Therma-Phone™ Survival Case, Medium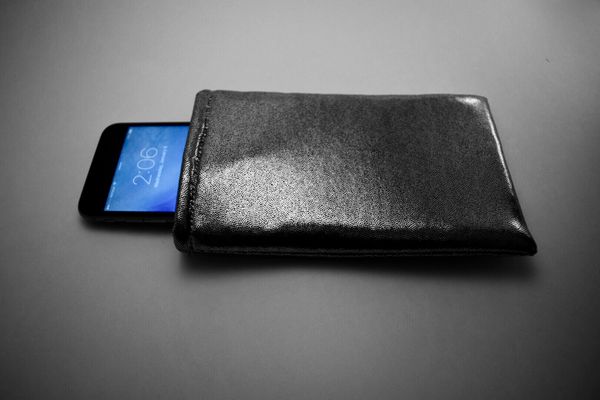 Classic Space Gray Therma-Phone™ Survival Case, Medium
Enjoy music, track your progress, capture video or just keep your phone running when you need it with Therma-Phone's year round protection.

Classic Space Gary is our most popular product balancing high performance materials with a color that fits with every occasion.

Our Mobile Phone Survival Case consists of one (1) medium Therma-Phone™ protective case capable of protecting a mobile phone or other electronic device for up to a full day in a blizzard or out on a mountain (up to 8 hours @ -1⁰F*).
The Therma-Phone protective cover is sized at 4.25" by 6.75" and fits most mobile phones, Note-sized phones with small cases and portable electronic devices up to 4 by 6.25 inches.
Fits the following phones without bulky cases:
-         - iPhone 12 Pro, 12 Mini, 12, 11 Pro, SE, XS, X, XR, 8, 7, 6, 6S, 5/5s, 4/4s
-         - Samsung Galaxy series - S6 edge, S6, S5, Core Prime
-         - Kyocera Brigadier
-         - Microsoft Lumia 735
-         - HTC One M9, HTC Desire 626
-         - Blackberry Classic
-         - Motorola Droid Turbo
-         - LG L4
If there is a concern regarding fit, for example due to a bulky phone case, please order the large Therma-Phone Case instead. The large Therma-Phone™ Case is designed for Note sized phones and other phones with bulky cases.
     *see product test data at http://therma-phone.com/p/technology
Reviews